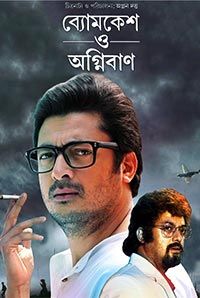 No shows available for this movie.
SYNOPSIS
Byomkesh O Agniban is a sequel to Anjan Dutta's Byomkesh O Chiriyakhana. The sixth movie in the series sees Sharadundu Bandopadhyay's literary detective, Byomkesh Bakshi tackle a foe from his past.
Sorry! None of the critics have had a chance to review this movie yet.
People who viewed this also viewed