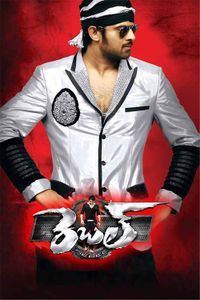 No shows available for this movie.
SYNOPSIS
Revenge, Style, Power, Lover, Hunk.



He is all of them. He stands up for his love, his feelings, moves to the groove, lives to love, kills to feel and fights for justice.



Prabhas is the `Rebel`. This Telugu action film has been written and directed by Raghava Lawrence. The film stars Prabhas, Tamannaah, Deeksha Seth and Krishnam Raju in leading roles.
Sorry! None of the critics have had a chance to review this movie yet.
People who viewed this also viewed