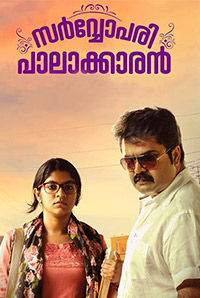 SYNOPSIS
Jose, a Circle Inspector of Police, Special Branch from Trissur, Kerala, who comes from a respected and well-known conservative christian family, is on the lookout for a suitable bride who fits within his idea of an ideal woman. When he meets Lynta, he believes he has finally found the right woman and the two get engaged soon. However, he slowly realizes that he his not romantically attracted to her and to make matters worse, he finds himself attracted to Anupama Neelakantan, a social activist whom he meets during the course of investigating an abduction case. As he finds himself torn between his fiance and Anupama, he discovers the life secrets of Anupama. Whom will he marry and will he able to complete the investigation successfully forms the crux.
CAST
Anoop Menon
Actor
Aparna Balamurali
Actor
Anu Sithara
Actor
Balu Varghese
Actor
Alencier Ley Lopez
Actor
Chali Pala
Actor
Vijayakumar Rangasamy
Actor
Nandu Krishnamurthy
Actor
Alby Aji Jose
Actor
Manraj
Actor
Jayakumar Parameswaran Pillai
Actor
Gayathri Arun
Actor
T R Omana
Actor
Manju Marimaayam
Actor
Manju Sathish
Actor
Sarvopari Palakkarans` title might make you feel that its all about the Pala-ness and the much celebrated, fun stereotype of an achayan. If you are all set to walk into the theatre expecting an entertaining movie filled with some Ennada uvves, marathon liquor sessions, church-influenced family folk and green rubber thottams, heres a heads up.
...Read full review
Sarvopari Palakkaran is that tacky preachy movie which is made by assembling a lot of sensational news that happened in the recent past.
...Read full review
People who viewed this also viewed