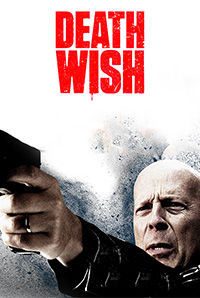 How far would you go to protect your family
The movie is yet to hit the cinemas.
SYNOPSIS
Metro-Goldwyn-Mayer Pictures presents director Eli Roth's reimagining of the classic 1974 revenge thriller Death Wish. Dr. Paul Kersey is a surgeon who only sees the aftermath of Chicago violence as it's rushed into his ER - until his wife and college-age daughter are viciously attacked in their suburban home. With the police overloaded with crimes, Paul, burning for revenge, hunts for his family's assailants to deliver justice. As the anonymous slayings of criminals grabs the media's attention, the city wonders if this deadly avenger is a guardian angel...or a grim reaper. Fury and fate collide in the intense, action-thriller Death Wish.
Sorry! None of the critics have had a chance to review this movie yet.
People who viewed this also viewed