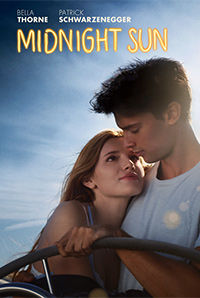 TRENDING STORIES
See More
SYNOPSIS
Based on the Japanese film, Midnight Sun centers on Katie, a 17-year-old sheltered since childhood and confined to her house during the day by a rare disease that makes even the smallest amount of sunlight deadly. Fate intervenes when she meets Charlie and they embark on a summer romance.
CREW
Scott Speer
Director|
John Rickard
Producer|
Jen Gatien
Producer|
Tracey Jeffrey
Producer|
Zack Schiller
Producer|
Kenji Bando
Writer|
Nate Walcott
Musician|
Ethan Dorr
Musician|
Morgan Dorr
Musician|
Eric Kirsten
Screenplay|
Karsten Gopinath
Cinematographer|
Michelle Harrison
Editor|
Tia Nolan
Editor|
Verdict: A heartwarming teen romance. Scott Speer`s Midnight Sun, remade from the 2006 Japanese film Taiyo No Uta, features the teen favorite Bella Thorne and is also the debut film of Arnold Schwarzenegger's son, Patrick Schwarzenegger. It has all the ingredients for a millennial teen romance - an attractive girl (Bella Thorne) with a not-so-normal []...
...Read full review
17-year-old Katie (Bella Thorne) has a rare genetic illness that makes her hyper sensitive to sunlight. Forbidden from stepping out at daytime, fate makes her run into her childhood crush Charlie (Patrick Schwarzenegger) at night. The two fall in love in the moonlight, swim in the ocean and kiss under the stars, knowing there wont be an ever after.
...Read full review